Met something great for school seasons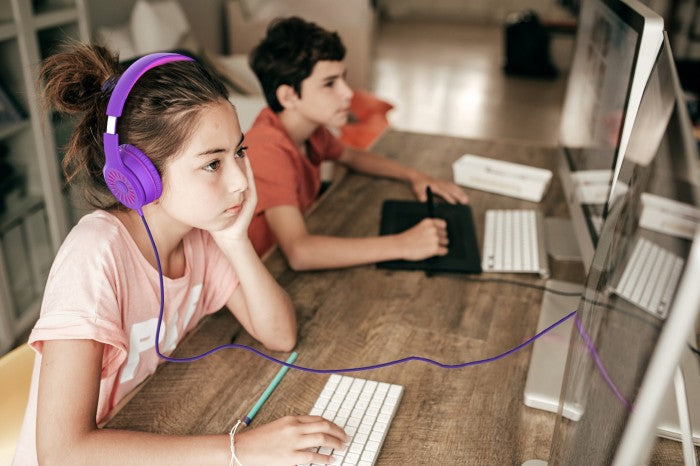 This school year, I've replaced two sets headphones with Elecder for my kids' classroom.
For $16.00 these can't be beat. Make no mistake, these are not Beats by Dre, Bose or high end quality headphones, but for what we needed, which was classroom use, they work great and haven't broken. They also work great when travelling on the airplane for listening to movies on the IPad. If kids want headphones for a quality music or video gaming experience, not sure that these would be my first choice. At the price point $9.99-$11.99, if they break, I won't be heartbroken.
I've worn the headphones myself, and the sound quality is actually very good. The construction is great, with seemingly high-quality materials — they feel sturdy. They also fold up, which is nice for packing in my kids' backpacks when we travel.
Here are some things I've liked about these headphones:
      1. They have cushioned cuffs that fit comfortably around my kids' ears.
      2. The headband that fits on top of the head is wide, so it doesn't dig into the top of the head thereby causing complaining.
     3. The headphones are collapsible — see the middle picture, so you can easily stow in a backpack.
    4. The cord is cloth, which feels more durable than the thin, cheap plastic cords that come with most other sets. Cord length is 4.9 feet.
   5. Nice choice of "cool colors," according to second graders.
If you also want a pair, click here : Elecder Kids Headphones