I43 Kid-Specific Headphones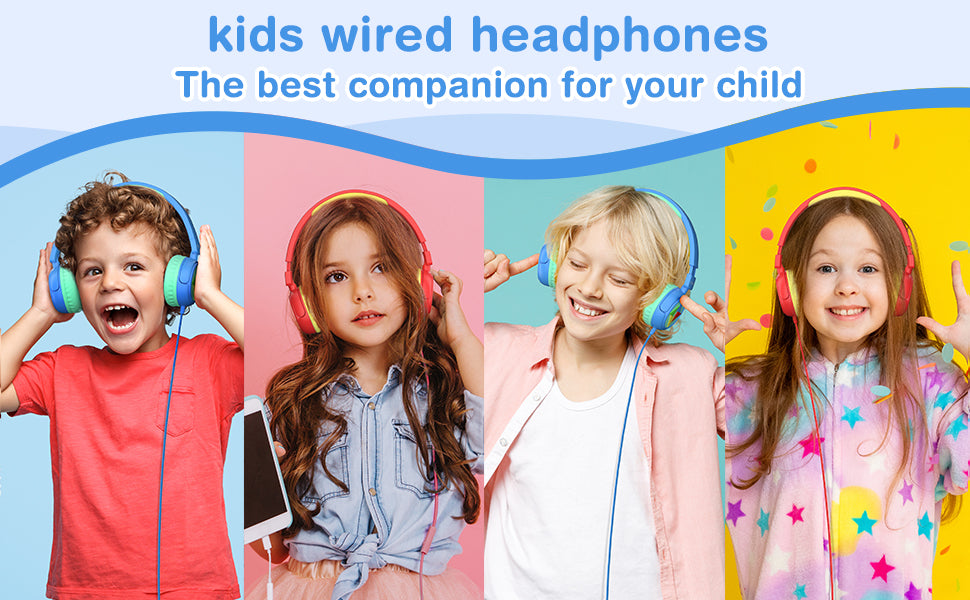 Some of the parameters we use to evaluate adult headphones aren't applicable to little children (but it's still worth looking into). Although my 7-year-old has become more picky, sound quality is less important. I seek for ease of use, a variety of colors (my daughter will only use pink), comfort, and longevity. Earbuds will not be worn by my youngsters.

Most headphones designed specifically for children contain an output limiter mechanism that automatically lowers the volume to around 85 dB. That's the Occupational Safety and Health Administration's workplace exposure limit, and it's roughly what you'd hear in rush hour. However, that is still a very high figure!

Even if your child's headphones have volume limits, it's a good idea to keep an eye on them from time to time. To see if the noise is too loud, I sit next to my child and say, "Time to give your brother a turn," to see if they can hear me. The volume needs to be turned down if she can't hear me.
Elecder i43 was my kids' first headphones. The ear cups are tiny—they're designed to fit children ages 2 and up—but they fold for more convenient storage and portability. These are output-volume-limiting and made for wired use. 
The built-in microphone on these wired headphones allows for excellent hands-free calls. Headphones with stereo bass and great sound effects. Studying, listening to music, watching movies, playing games, speaking with friends, and having fun with your child's best buddy.

Ages: 2+. Volume limited to 85 decibels.